Les Celliers de Sion

LES CELLIERS DE SION, A WINNING BLEND
Les Celliers de Sion invites you on a unique discovery of the history and wines of the Bonvins and Varone estates. Our Oenotourism Centre has been designed to offer you an experience that is completely unprecedented in Switzerland. You'll also get the chance to discover every facet of our majestic hillside, which benefits from dramatic views over the Rhône Valley.
Come to one of our original tastings and learn all about our wines and their flavours, right in the heart of our cellar…
A unique and entertaining sensory experience awaits you at our new centre.
You'll discover an innovative and modern site that truly has something for everyone!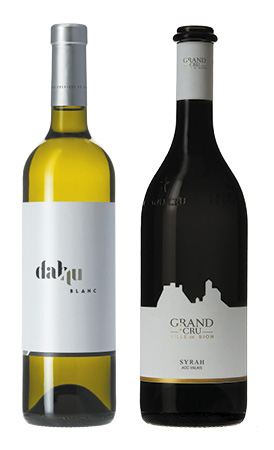 Coordonnées :
Les Celliers de Sion SA
Route d'Italie 9 - 1950 Sion, Suisse
+41 27 203 56 83