From the wine to the bottle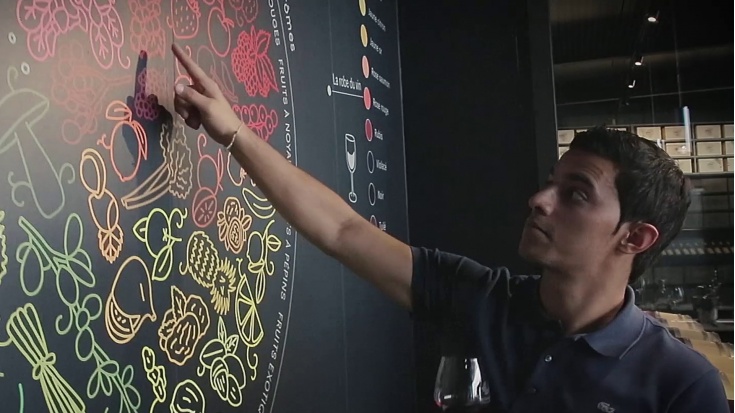 From the wine to the bottle
I am wine, you are wine, we are wine...
Do you dream of being reincarnated as a bunch of grapes? A fundamental element of wine, the drink of the gods, bringing pleasure to one and all? Oh, devoted followers of Bacchus, your moment of glory has arrived. From the growing of the cultivation of the grapevines to the botting process, make your wildest dreams come true in your search for an absolute understanding of wine. Discover age-old traditions and the secrets behind the production of the wines from the majestic Sion valley.

Please note that this tour includes a "physically active" section which entails a 15-minute walk uphill with steps to reach the vineyard, but as we say, "After effort comes comfort!"


The advantages :

Fun and educational workshops
Vantage point of the valley from the Clos de la Cochetta... One of the most beautiful in the world!

Rate per person : CHF 149
Tuesdays and Thursdays: 10am from Sion train station / or other (please specify).
Includes :
+ Visit to vineyard Clos de la Cochetta or Celliers de Sion (depending on weather conditions)
+ Tasting of 5 local wines + tapas
+ Local dish (raclette), or by request, in one of the oldest establishments in Sion town
+ Visit to a Sion winery (Chai du Baron, Domaine du Mont d'or, Fils de Charles Favre, Château Constellation)
+ Tasting of 5 local wines + tapas
+ Guide
+ Transport by Bus


Secured payment

Free cancellation up to 48h before the tour

Support guaranteed by e-mail within 24 hours
Includes :
+ Visit to vineyard Clos de la Cochetta or Celliers de Sion (depending on weather conditions)
+ Tasting of 5 local wines + tapas
+ Local dish (raclette), or by request, in one of the oldest establishments in Sion town
+ Visit to a Sion winery (Chai du Baron, Domaine du Mont d'or, Fils de Charles Favre, Château Constellation)
+ Tasting of 5 local wines + tapas
+ Guide
+ Transport by Bus


Number of people

from 4 to 13

Duration

6 hours

Age

from 16 years old

People with reduced mobility

NO

Transport

bus with driver – get picked up in Sion or its surroundings and, after the tour, get dropped off at your hotel or Sion train station

Departures

Tuesdays and Thursdays: 10am from Sion train station / or other (please specify)
Reviews