L'Orpailleur

The gold digger (french L'orpailleur) was born in 1999 in Uvrier, a small village in the district of Sion in the heart of the Rhone Valley.
A gold digger washes auriferous mud in order to extract gold. For us vintners, wine is the gold of the soil and the long and meticulous work which is necessary to grow grapes and transform them in high quality wine relates us to those lunatics who once upon a time literally moved mountains in order to extract that precious metal.
In this spirit I decided to call the wines of my production "The Gold Digger".
Actually about ten highly motivated and qualified workers form a team that is able to grow first quality grapes which are essential for the creation of outstanding wines.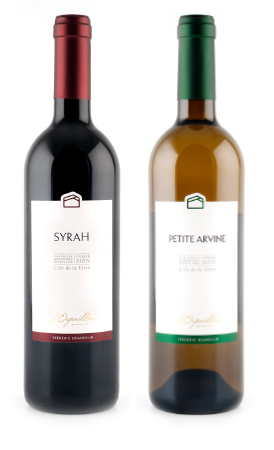 Contact information :
L'Orpailleur
Frédéric Dumoulin SA
Route d'Italie 81 - 1958 Uvrier, Switzerland
+41 27 203 04 46