Chai du Baron

Chai du Baron is situated next to the old stone bridge in the village of Bramois. This magnificent property dating back to the 17th century is a privileged setting in which to grow quality wines steeped in history and tradition.
We treat our 15 hectares of vineyard with devotion and respect. The sun-drenched terraced slopes of Central Valais are home to all our vines, which grow on prestigious sites such as Clavau, Molignon and Uvrier.
Valaisan local Patrice Walpen took over at Chai du Baron in 2015, putting his earlier winemaking experience in Switzerland and South Africa into practice with characteristic verve and originality.
Chai du Baron offers a full range of traditional wines, as well as a number of specialities unique to Valais.
We invite you to discover them – and share our passion for wine.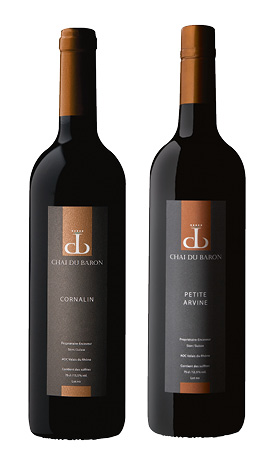 Contact information :
Chai du Baron
Rue de la manufacture 4 - 1967 Bramois, Switzerland
+41 27 203 40 60