Château Constellation

Quality can only reach perfection if it works with nature.
Château Constellation SA places prime importance on sustainable development, respect for the environment, authentic landscapes, matching grape varieties to just the right terroir, and using sustainable cultivation methods.
In recent years, we have been working with Michel Rolland's staff at Rolland Conseils et Prestations. Michel is one of the world's most renowned oenologists, and a true goldsmith when working in the vines, or on the vinification and blending. The specialist knowledge he applies to our wines is unsurpassable.
The cellar, a true architectural masterpiece in a blend of modern and traditional styles, is equipped with the latest cutting-edge technology for controlling the temperatures and monitoring fermentation so that our wines give of their very best. The Château is also a wine tourism site; our magnificent banquet and conference rooms are available for hire and a wide range of local produce can be found in our wine store.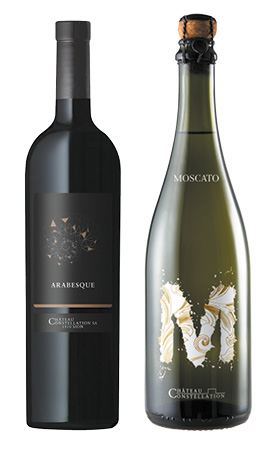 Contact information :
Château Constellation SA
Route de Nendaz 1 - 1950 Sion, Switzerland
+41 27 324 43 24