Dubuis & Rudaz

Two wine-loving friends founded Dubuis & Rudaz in 1985. What was initially a sideline business become a full-time occupation for trained winemaker Philippe Dubuis, whose daughter Caroline began helping out at the property a few years ago.
All efforts at Dubuis & Rudaz are focused on the sole objective of producing high-quality wine while maintaining the natural assets with which the estate is endowed.
The property comprises over 17 hectares of the sunniest vineyard slopes in Central Valais.
Since 1995, Dubuis & Rudaz have been fully compliant with the Vitival standards that advocate environmentally sound viticulture.
The company changed their approach in 2000, switching to organic and then biodynamic farming. Dubuis & Rudaz are also committed to enhancing the landscape and preserving the dry-stone walls that frame their vineyards.
The result are wines that are borne of the soil, the rain and the sun – as well as the human hands that tended the grapes.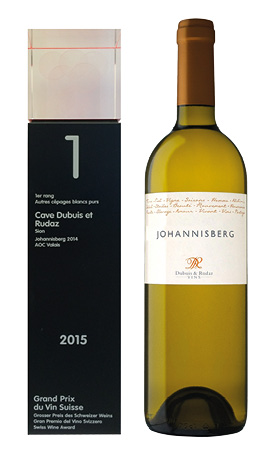 Contact information :
Dubuis et Rudaz
Ch. des Perdrix 18 - 1950 Sion, Switzerland
+41 27 321 13 13